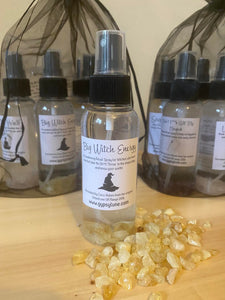 Big Witch Ritual Spray 
An awkening Ritual Spray for witches who harm none but take no s**t! Thrive in the chaos baby......know your worth!
Do you have a massive day ahead?  Need the courage and uplifting energy to get through it all!  Then this is the spray for you!
Spray a few pumps above your head and let the mist of energy get you through the day.
Citrine Crystals with oils of violets and cooling cucumber!