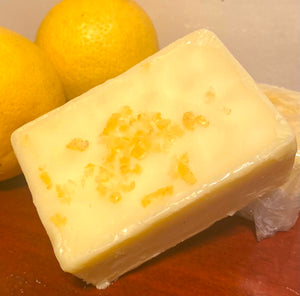 GypsyLune's massage bars are full of skin loving oils & butters!  
Solid massage butter bars are a super easy mess free convenient way to keep your whole body moisturised.

These 100% all natural massage bars are handmade with skin nourishing cocoa butter, shea butter, beeswax, coconut oil and 100% pure essential oils.
Benefits Of Lemon Myrtle Oil
Lemon Myrtle is a rich, uplifting and very refreshing essential oil. To some, this oil has an aroma that's even more 'lemon-y' than lemon! Lemon myrtle is sometimes likened to lemon sherbert and is very popular due to its natural sweetness. 
Lemon Myrtle is native to Australia and is typically found growing throughout South East Queensland. The two principal compounds responsible for its lemony aroma are the aldehydes citral and citronellal.3
Lemon Myrtle has been an important part of bush medicine for Indigenous Australians for tens of thousands of years.4 It was used for its antiseptic, antimicrobial and calming properties,
It has excellent anti fungal properties and is astringing to the skin giving it a fresh feel!